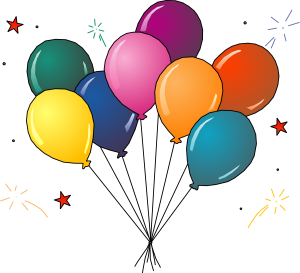 Welcome to Party Central!
Climb-A-Lot Clubhouse is NEPA's most fun and unique Kids Party Facility!  Our indoor 2800 square foot climbing structure will provide a memorable experience for your special little Birthday boy or girl.  Our private party area can accommodate parties large or small, and you never need to worry about bad weather at Climb-a-Lot!  Every party is provided a personal party host to assist you with set up, serving, and clean up.   We do all the work while you make memories.  Call 570-668-1966 now to reserve your time and date!
Clubhouse Package
$250/16 children (Saturday and Sunday)

$225/16 children (Monday through Friday)
*$10 for each additional child*
Package includes:
Two large pizzas or 16 hot dogs.
Soda/juice for children and adults.
16 ice cream cups.
Free t-shirt and return pass for birthday child.
Two hours in party area.
A personal party host.
Group photo of your child and their guests.
Unlimited playtime in play area. 
Youth Sports Team Party
For youth sports teams only, the perfect way to celebrate your successful season!  Available Monday through Friday only.
$12.00 per child (8 child minimum).
Package includes:
Sports themed paper products.
One slice of pizza or one hot dog per child.
Soda/juice for children.
One small ice cream cup per child.
Group photo of the team.
One and one half hours in party area.
A personal party host.
Unlimited playtime in play area. 
Please Note:
We do not supply cakes.
Absolutely no outside food or beverages, except a birthday cake.
Additional food and drinks for adults may also be purchased.
Party reservations require a $50.00 non-refundable deposit due within
three days of booking your party.